We've Been Making Solid Surface Countertops for More than 25 Years
Solid Surface Countertops Overview
Solid Surface countertops are a generic term for materials that are composed of two main ingredients: natural mineral filler and a resin binder. You might know Solid Surface as another name: Corian. Corian was a Solid Surface product pioneered by Dupont in the 1990's, and has since become synonymous with Solid Surface.
Along with a few other elements such as pigments, UV absorbers, stabilizers, and catalyst these materials are then cast into ¼, ½, ¾ or 1 ¼ (3cm) sheets that can be fabricated into numerous projects, one of the most common being kitchen and bath countertops.
Solid Surface products are some of the most unique materials for countertops and other surfaces. The acrylic-based resin Solid Surfaces can actually be heated and bent to almost any imaginable shape.
Solid Surface Countertop Considerations
Advantages
There are a lot of advantages to using Solid Surface for your kitchen or bath countertops. These include:

- Virtually Invisible Seams
- More Affordable than Other Solid Countertops Products
- Available in Many Colors
- Can be Used with Any Type of Sink, Including a Seamless Sink Colored With the Same Solid Surface Material
- Able to be Buffed and Renewed to "Look Like the Day it was Installed"
Disadvantages
While there are a lot of advantages to Solid Surface, there are also several disadvantages. These include:

- Not Heat Resistant
- Shows Scratches and Imperfections - May Need to be Buffed After Much Use
- Non-Eco Friendly
- Over Time, the Appearance Changes Slightly
Solid Surface: By the Numbers
Total Solid Surface Tops Installed
Fabricating Solid Surface Since
FREQUENTLY ASKED QUESTIONS
IS SOLID SURFACE EXPENSIVE?
WHAT KIND OF MAINTENANCE IS REQUIRED FOR SOLID SURFACE?
DO YOU FABRICATE SOLID SURFACE?
WHAT BRANDS OF SOLID SURFACE DO YOU WORK WITH?
DO YOU DO REPAIRS ON SOLID SURFACE?
DOES SOLID SURFACE HAVE SEAMS?
HOW FAR DO YOU TRAVEL?
Solid Surface is generally comparable to other stone products like Granite and Cambria quartz. A lot depends on the specific material being used.
Solid Surface countertops require less maintenance than granite and other natural stone products - they do not need to be sealed. However, they are susceptible to scratching over time, so they may occasionally need to be professionally sanded.
We work with all providers of Solid Surface, including Dupont Corian, Hi-Macs, & more. If you have a specific brand and color for your project, we can make it happen.
Yes. We have a specific crew dedicated to countertop repairs, and we are able to repair any countertop, including Solid Surface.
No, a properly installed Solid Surface Countertop won't have any visible seams, making it the ideal choice for some situations.
We are located in Hartville Ohio, and routinely travel throughout the state and into Western Pennsylvania and Western West Virginia for residential projects. For commercial projects we have been to over 15 states throughout the Midwest and Eastern seaboard.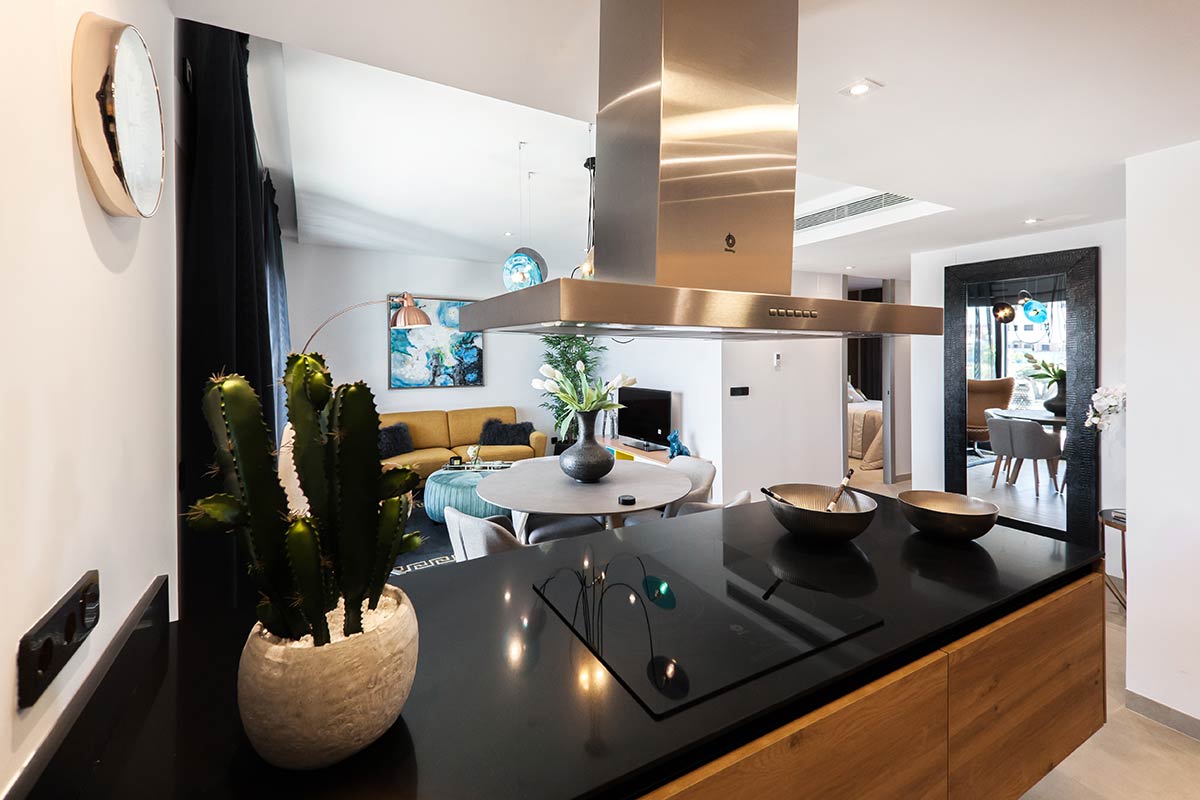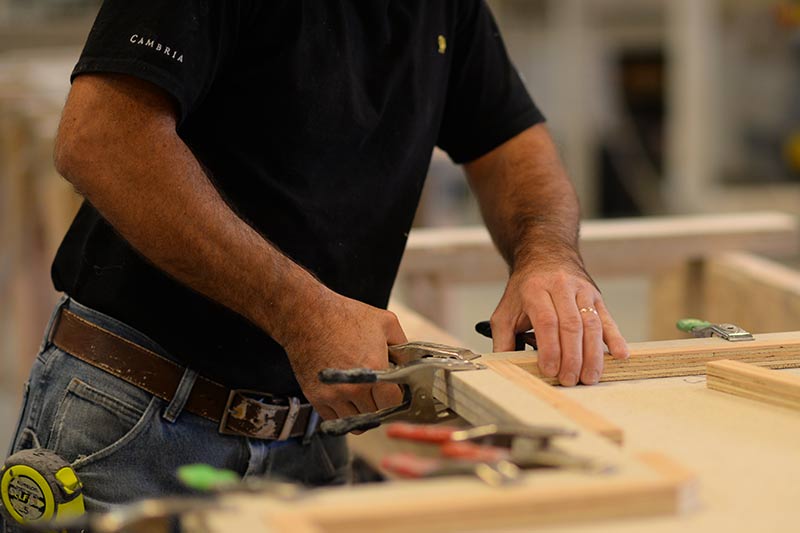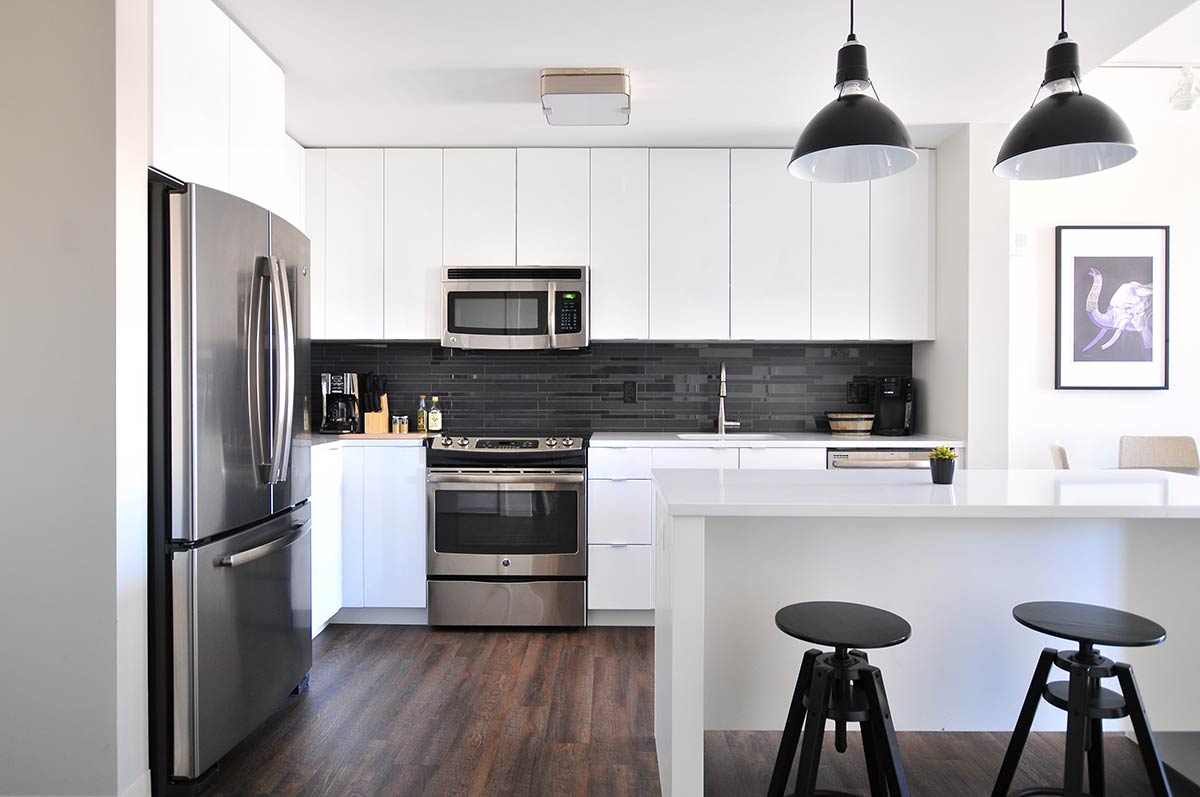 COUNTERTOP COMPARISON
CAMBRIA
GRANITE
SOLID SURFACE
CONCRETE
LAMINATE
COST
MAINTENANCE
SEAM VISIBILITY
WARRANTY
REPAIRS
DURABILITY
COLOR CHOICES
POROUS
FOOD SAFE
COST
MAINTENANCE
SEAM VISIBILITY
WARRANTY
REPAIRS
DURABILITY
COLOR CHOICES
POROUS
FOOD SAFE
COST
MAINTENANCE
SEAM VISIBILITY
WARRANTY
REPAIRS
DURABILITY
COLOR CHOICES
POROUS
FOOD SAFE
COST
MAINTENANCE
SEAM VISIBILITY
WARRANTY
REPAIRS
DURABILITY
COLOR CHOICES
POROUS
FOOD SAFE
COST
MAINTENANCE
SEAM VISIBILITY
WARRANTY
REPAIRS
DURABILITY
COLOR CHOICES
POROUS
FOOD SAFE