We Replace Countertops in Just One Day
Imagine coming home from work and your countertops have been magically swapped out for new ones. That's what is possible with our one day countertop replacement program. It is a complete, one-day, onsite service.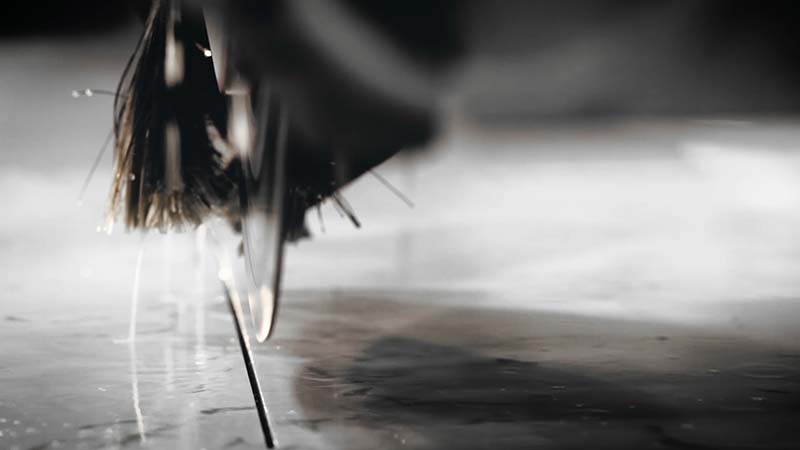 What's Included
What's
Not Included
- Removal/Tear out of Existing Countertops
- Disposal of Debris
- Plumbing Disconnect
- Clean Up of Project Site
- Scribe Mold if Needed
- Appliance Garages May Need Scribe Mold or Modified
- Removal of First Row of Tile (if Needed), Full Height Splash Removal is an Additional Cost
- RO System Hookups
- Insta-Hot Hookups
- Dishwasher Hookups
- Hookup of Down Drafts
- Moving or Setting Cabinets
- Plumbing Reconnect
- Reconnect Anything Under your Sink or Plumbing Behind the Wall
- Shut Offs
- Stainless Steel Strainer Baskets
- Install of New or Old Garbage Disposal
- Hookup of New or Existing Cooktop
- Disposal Ring for Garbage Disposals
One Day Countertop Replacement Overview Video
How It Works: The Countertop Replacement Process
Step 1: Get a Quote
Step 2: Place the Order
Sign off on quote, provide job address and use either single room or multiple room form to finalize all selections.
Step 3: Digital Template
Top Advantage schedules a template of cabinetry for new countertops.

*Please refer to template checklist to confirm that job is ready to be scheduled.

**Lead time is approximately 1 week.
Step 4: Confirmations
Top Advantage will send CAD/Order confirmation.
All details/selections must be agreed and finalized.
Step 5: Order Goes Into Production
Fabrication process begins according to confirmation.
Step 6: Installation by Top Advantage
TAS certified installation crew installs new countertops.
Lead time approximately 2.5-3 weeks from template.
Countertop Replacement: By the Numbers
Countertops Replaced Per Year
Replacement Specialists on Staff
Average Job Size (Sq Ft):
Countertop Replacement Photo Gallery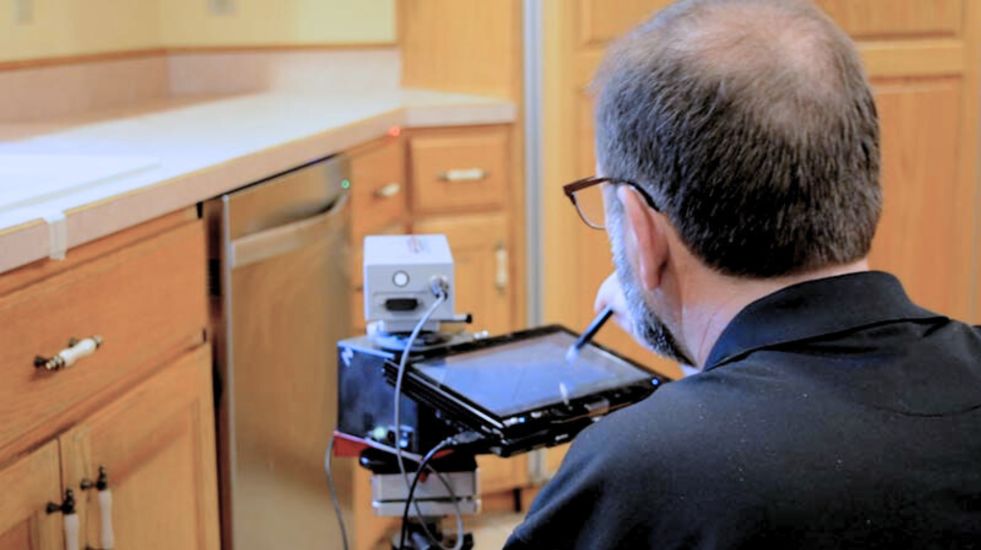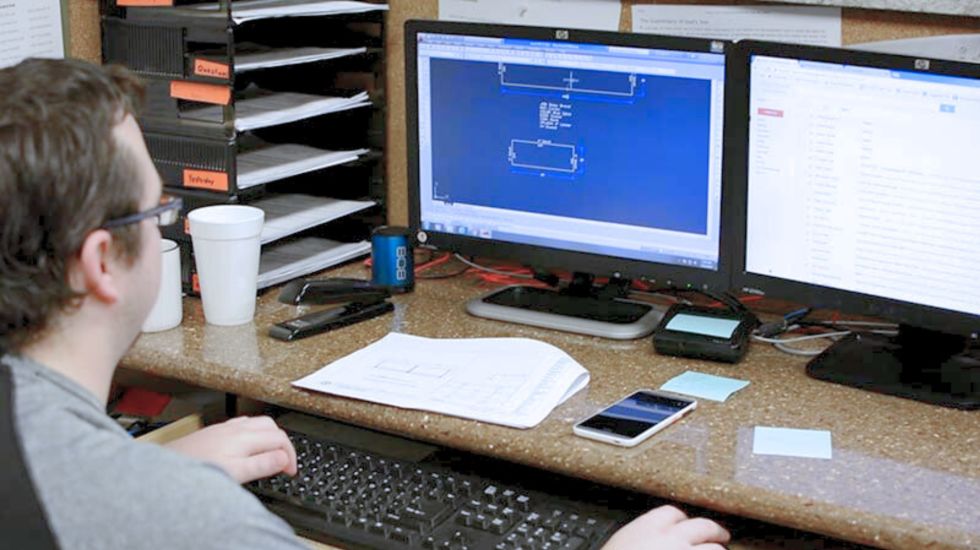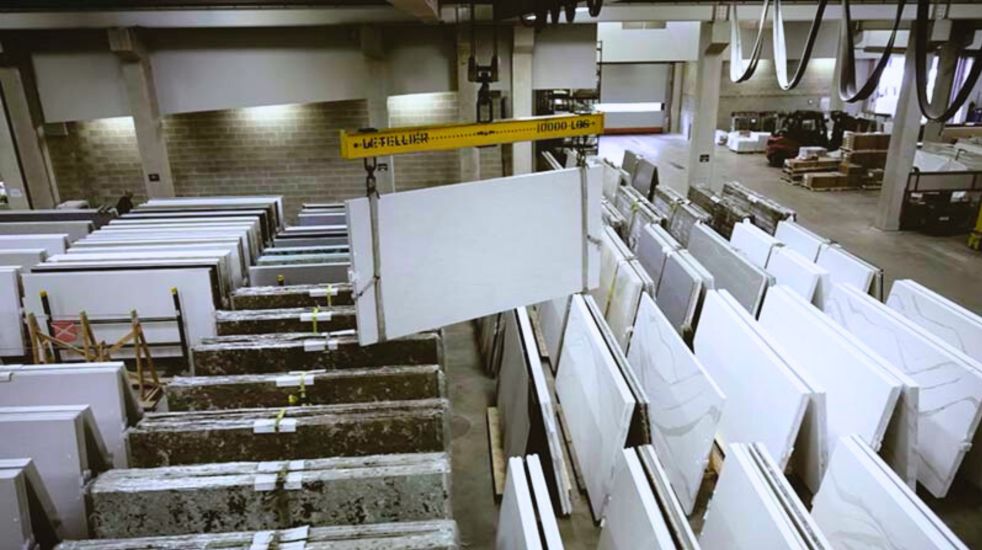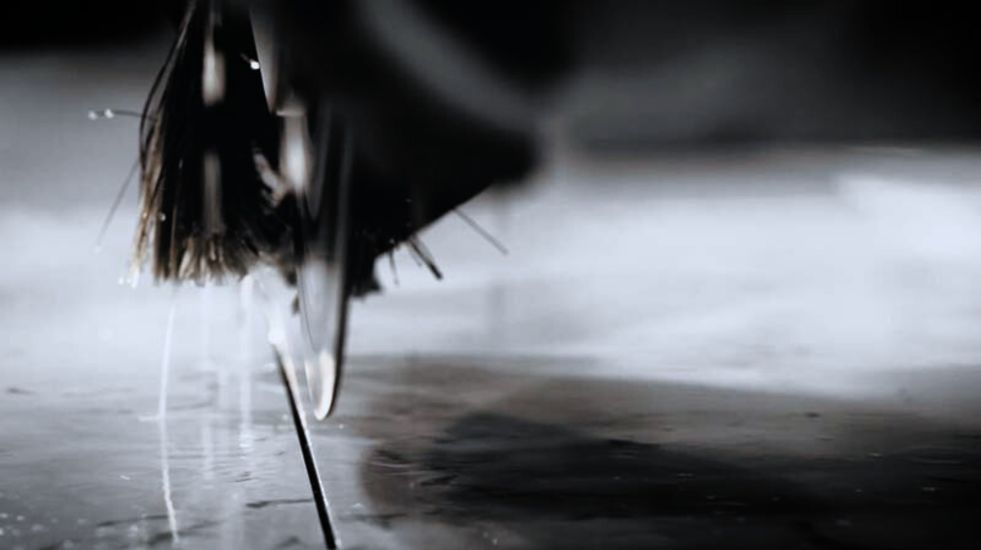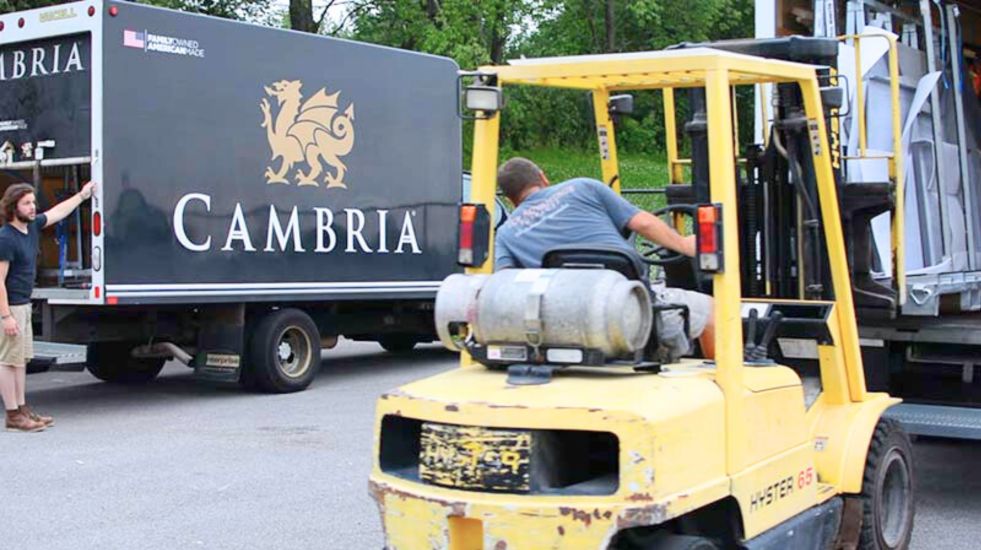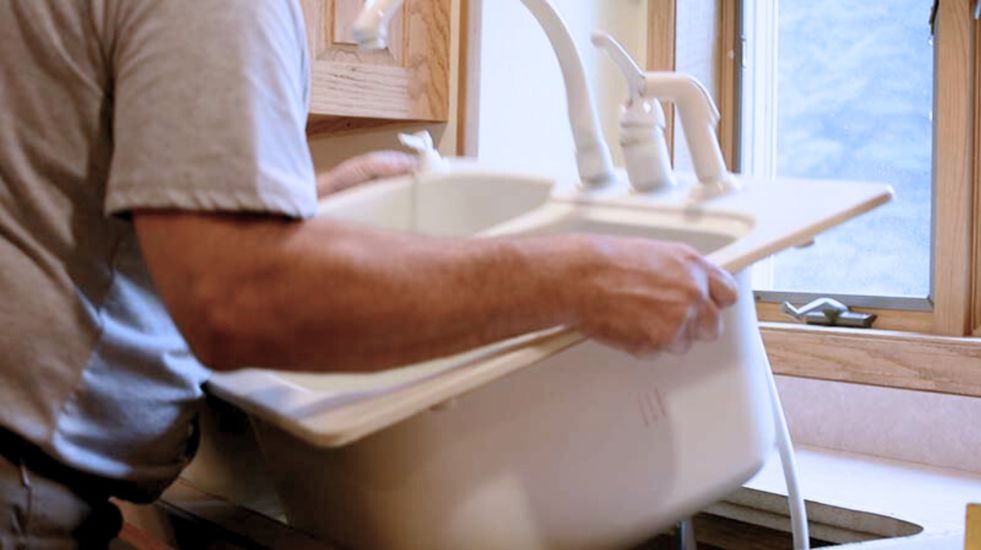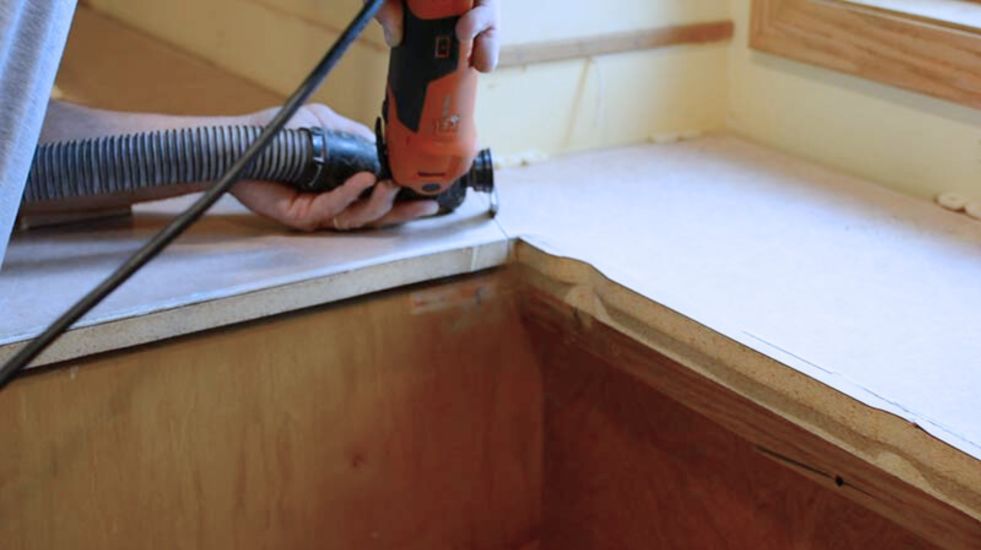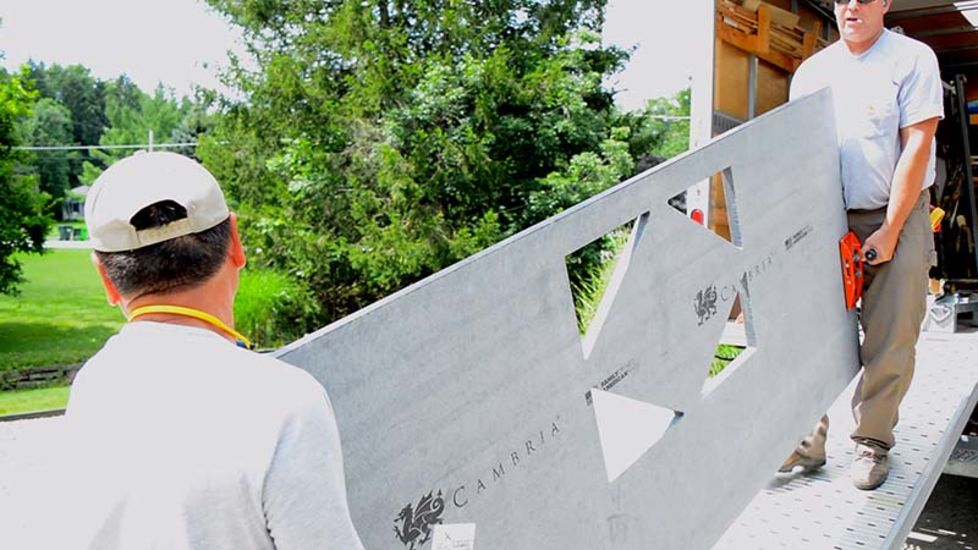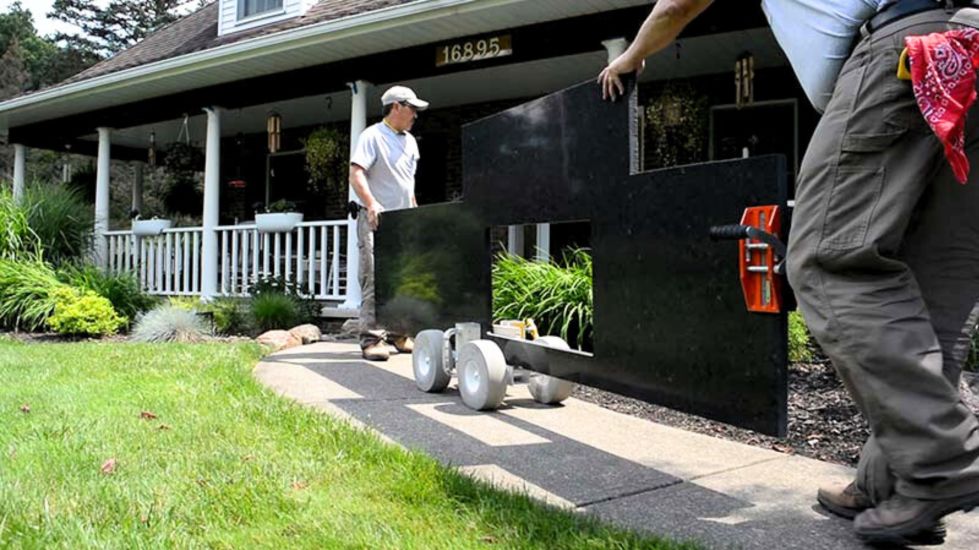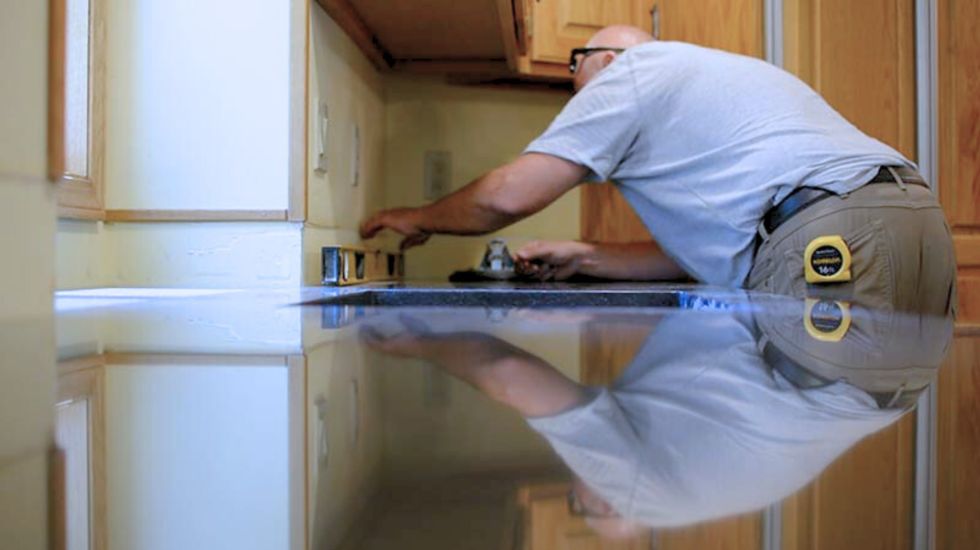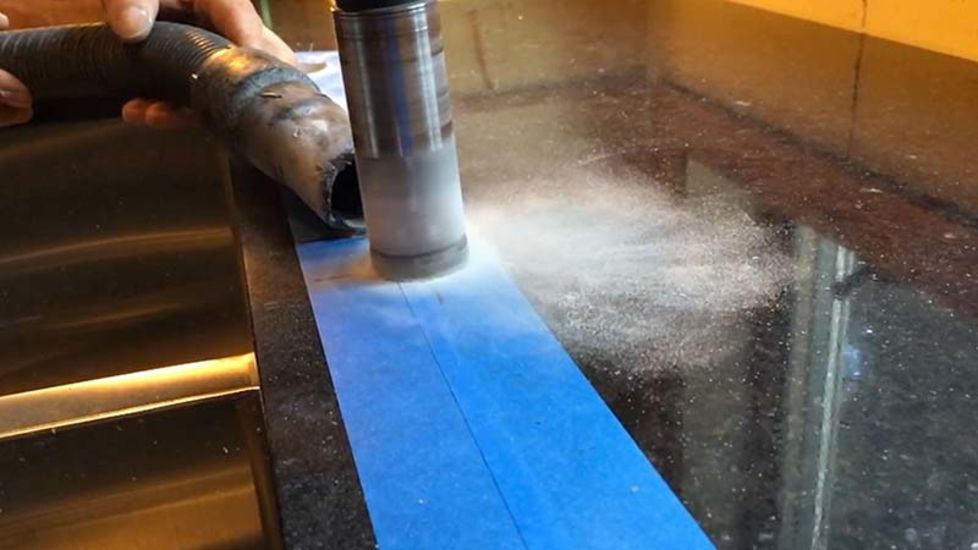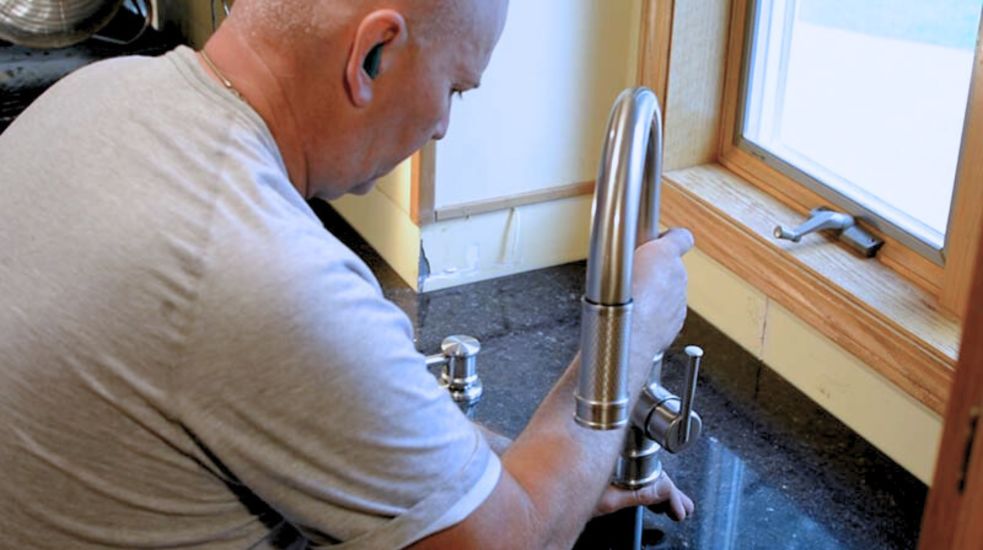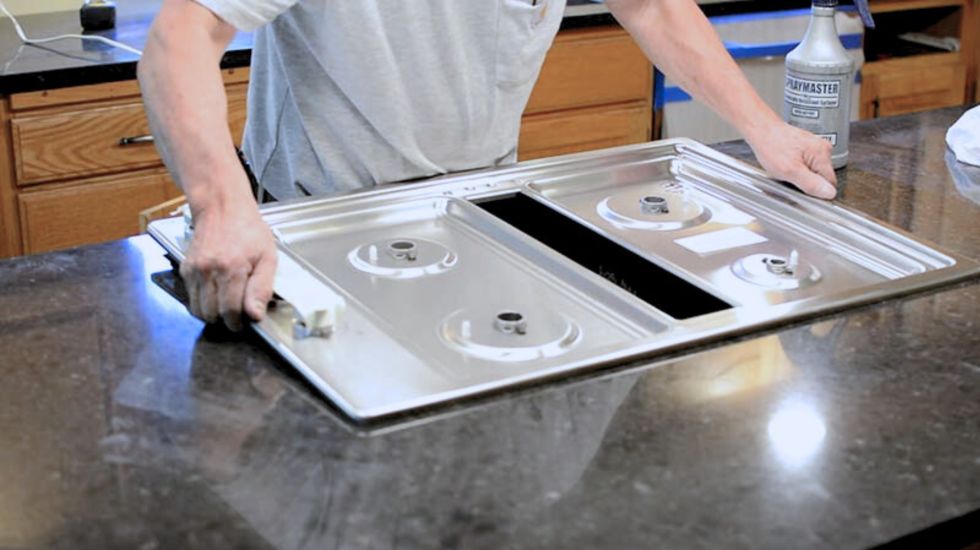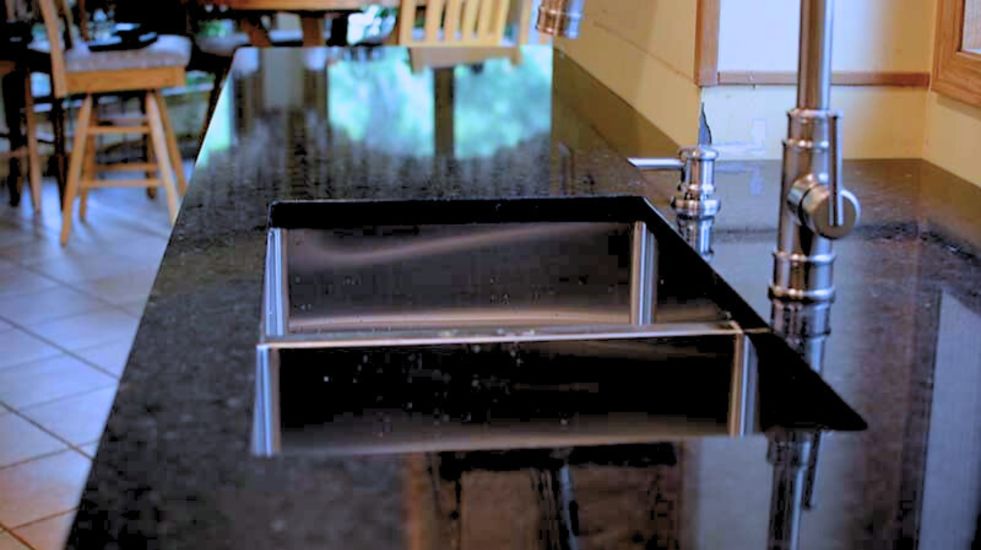 FREQUENTLY ASKED QUESTIONS
HOW FAR DO YOU TRAVEL?
HOW DO I SELECT MY COUNTERTOP?
WHAT PRODUCTS ARE AVAILABLE FOR COUNTERTOP REPLACEMENT?
HOW DO I PREPARE FOR COUNTERTOP INSTALLATION?
HOW LONG IS THE COUNTERTOP REPLACEMENT PROCESS?
DO YOU OFFER A WARRANTY ON COUNTERTOP REPLACEMENT?
We are located in Hartville Ohio, and routinely travel throughout the state and into Western Pennsylvania and Western West Virginia for residential projects. For commercial projects we have been to over 15 states throughout the Midwest and Eastern seaboard.
Call us at 330-877-2138 to set up an appointment with one of our design specialists. Depending on your location, we will schedule an appointment at a showroom that's most convenient for you.
We can generally do any countertop, but the countertops we use the most are Cambria (Quartz), Granite, and Solid Surface (Corian) countertops. If you're not sure which kind of countertop you're looking for, we can help you figure it out.
Remove all items from the top of your countertops and underneath the sink. Clear a walkway for our installers to get from the front door (or closest door) to your kitchen.
From your initial contact with us, the entire process from selection to template and installation takes about 1 month.
We offer a lifetime warranty on all seams. Most of our products are warranted, but the details vary from product to product. For example, Cambria comes with a lifetime warranty on materials and seams, while the warranty for Solid Surface varies depending on the manufacturer.