We've Been Building Countertops Since We Opened Our Doors in 1994
Countertop Fabrication Technology
At Top Advantage, we fabricate Solid Surface and Granite Countertops. Over the years we have invested heavily into cutting-edge fabrication technology, which helps ensure a great fit in your home.

Your countertops will be professionally templated on at your home or business. Those measurements are then translated into CAD drawings, which are used to guide our Stone and Solid Surface CNC machines to cut your countertops with precision.

Once your countertops have been built, sanded, and polished, they will be installed by trained professionals.

Here's a list of some of the technologies we utilize in the countertop fabrication process:

- CNC Stone 5 axis saw
- Corian CNC
- 3 different digital templating machines for various applications
Countertop Fabrication: By the Numbers
Years Building Countertops
Countertop Fabrication Staff
Granite Fabrication Gallery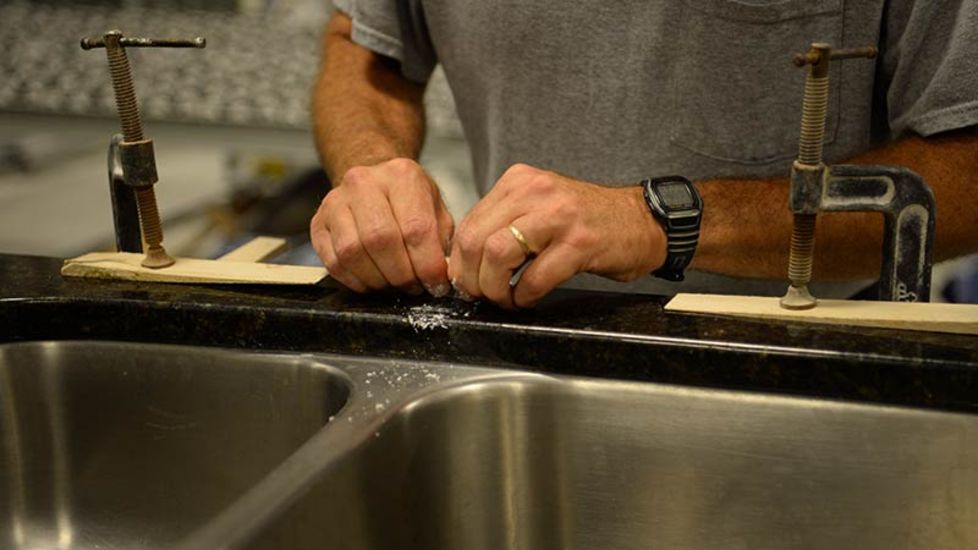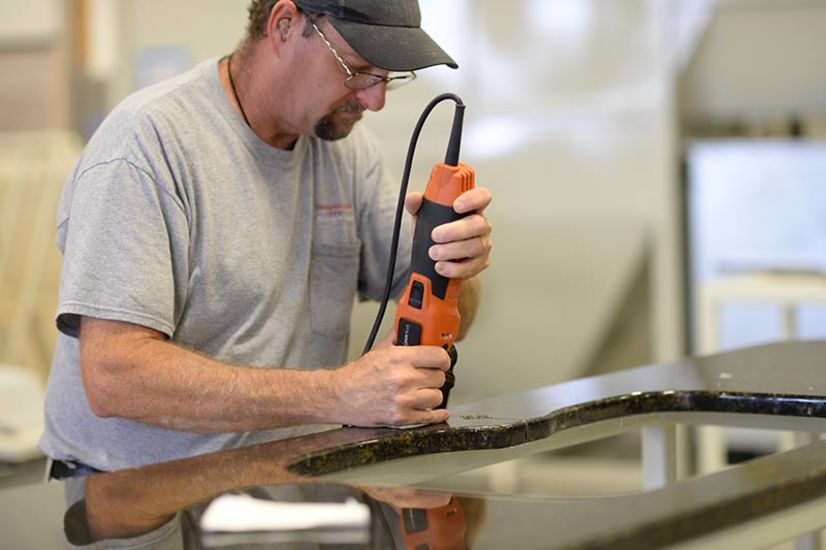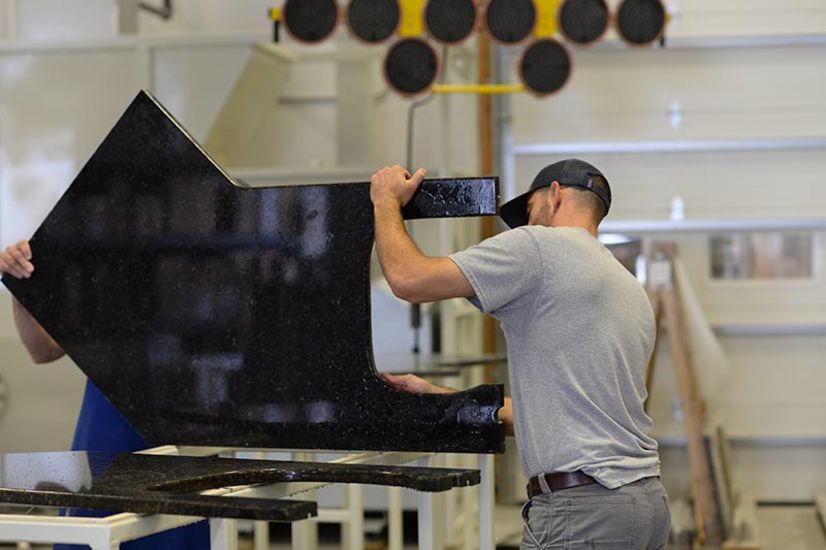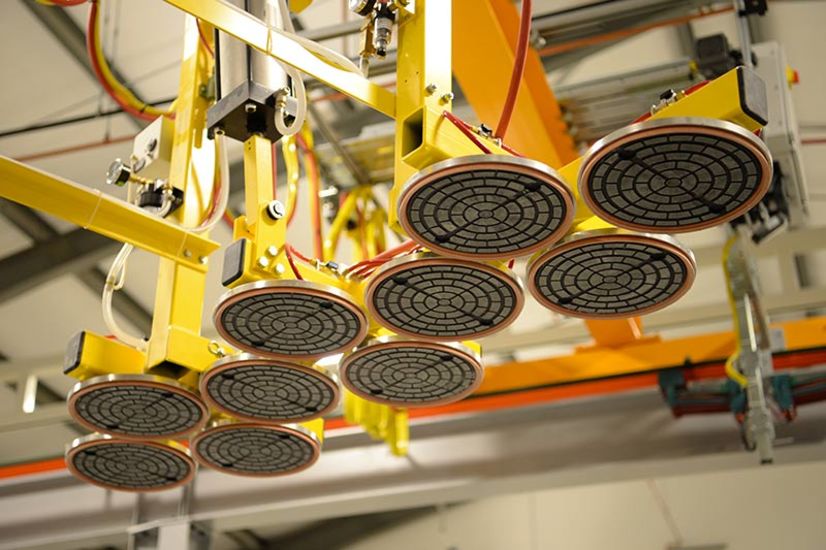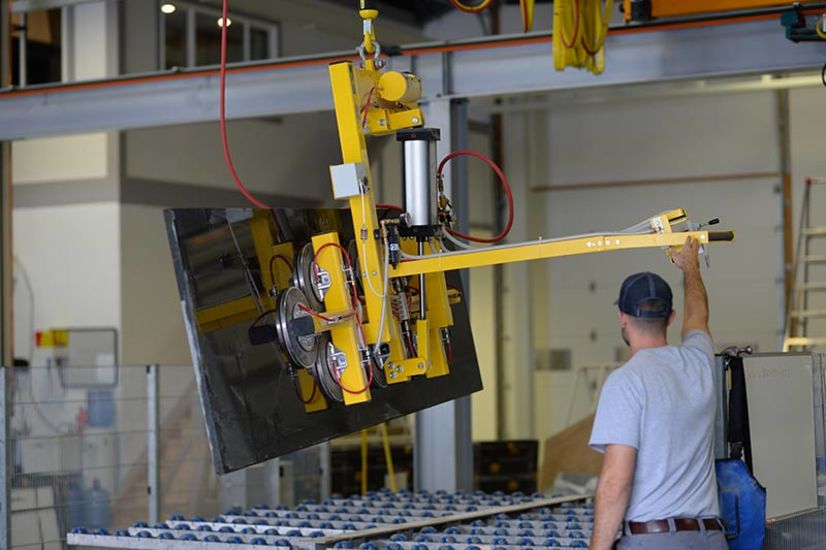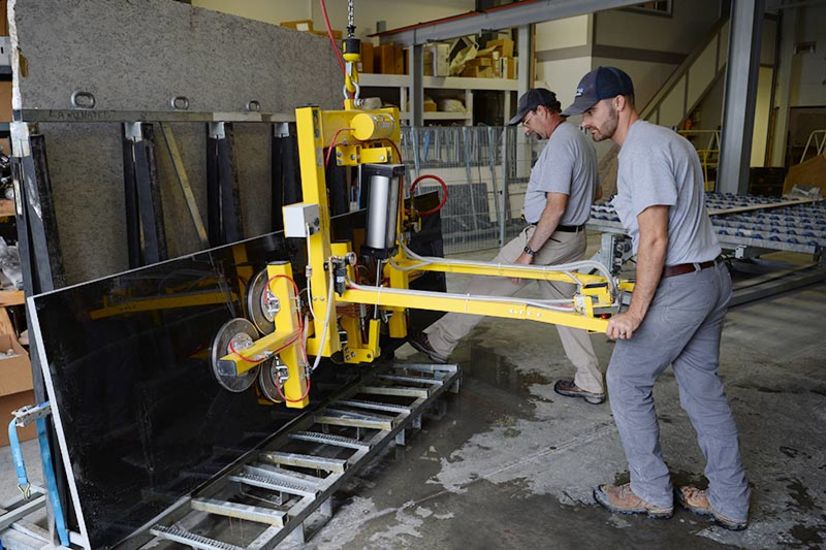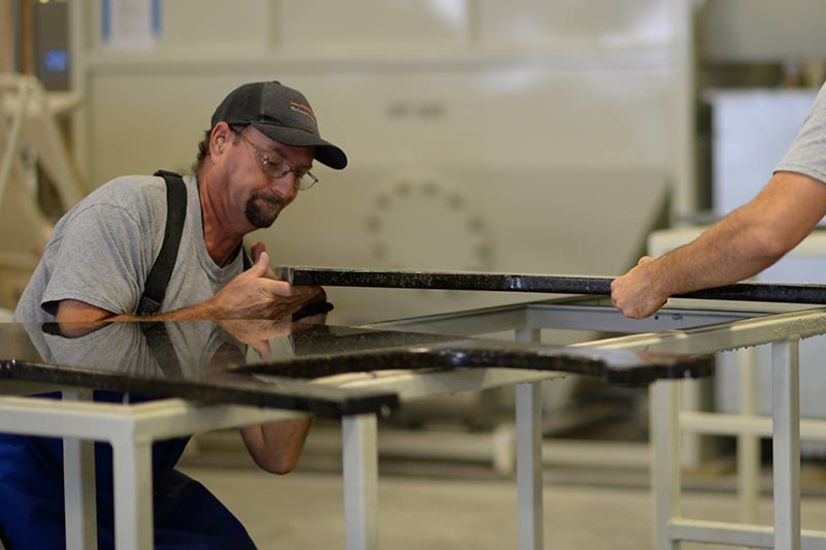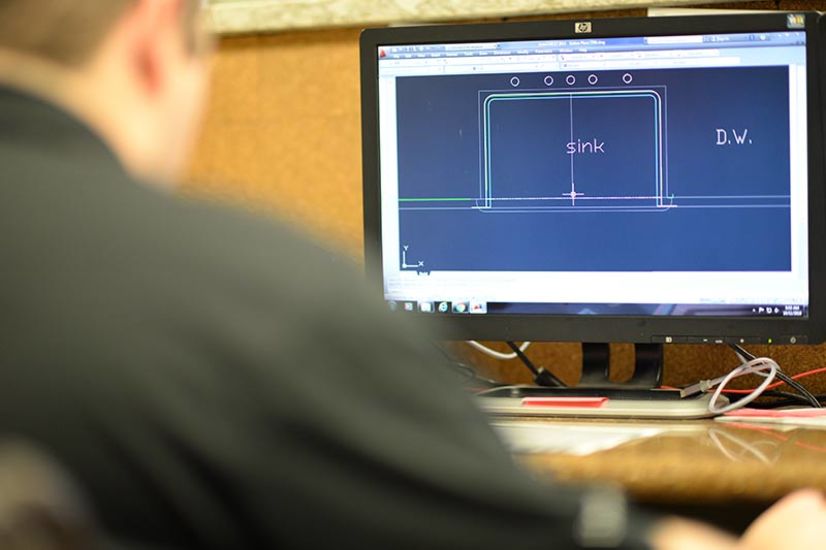 Solid Surface Fabrication Gallery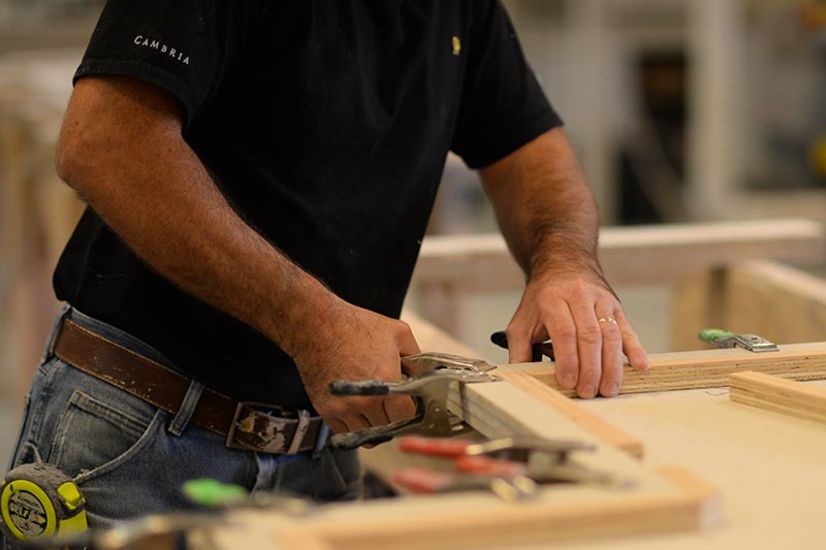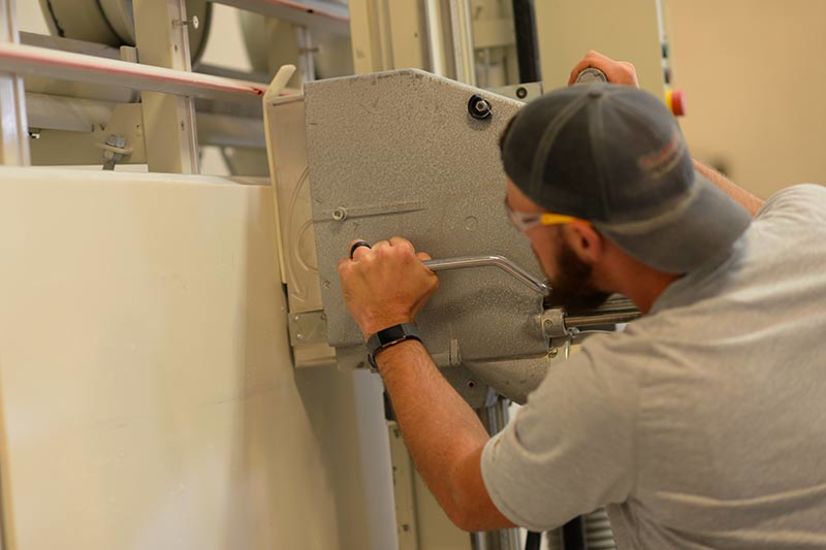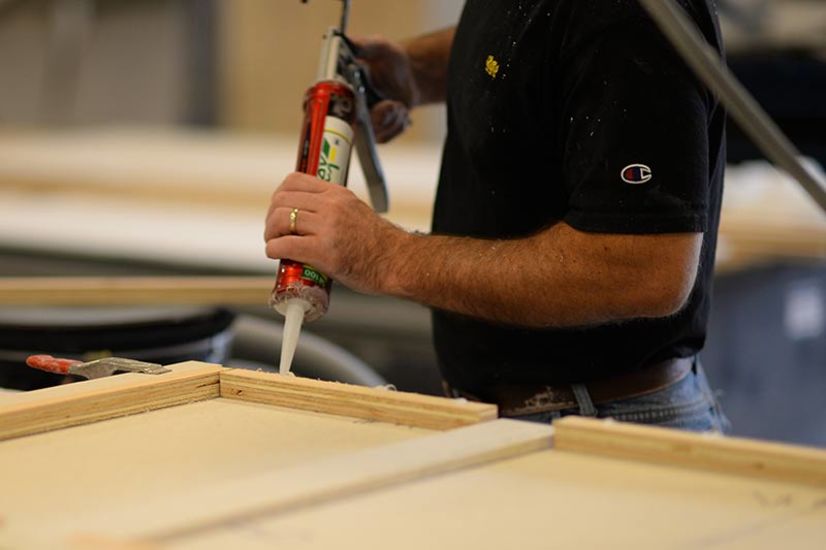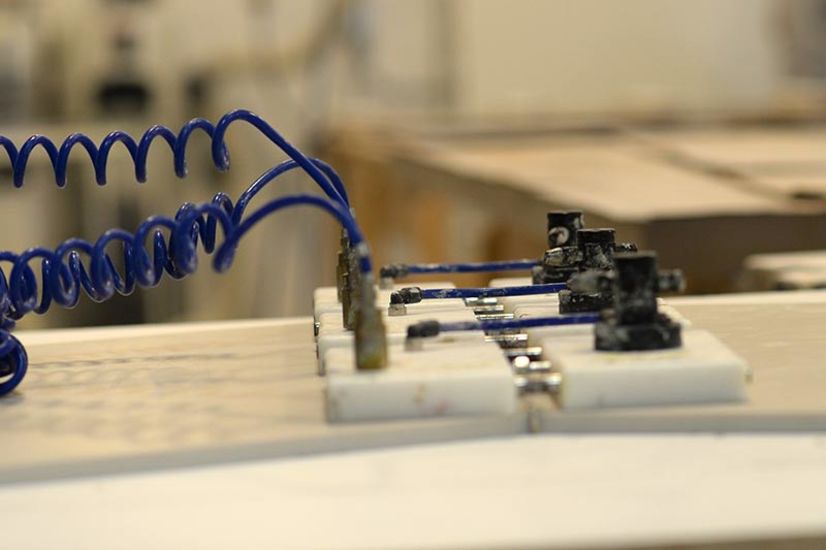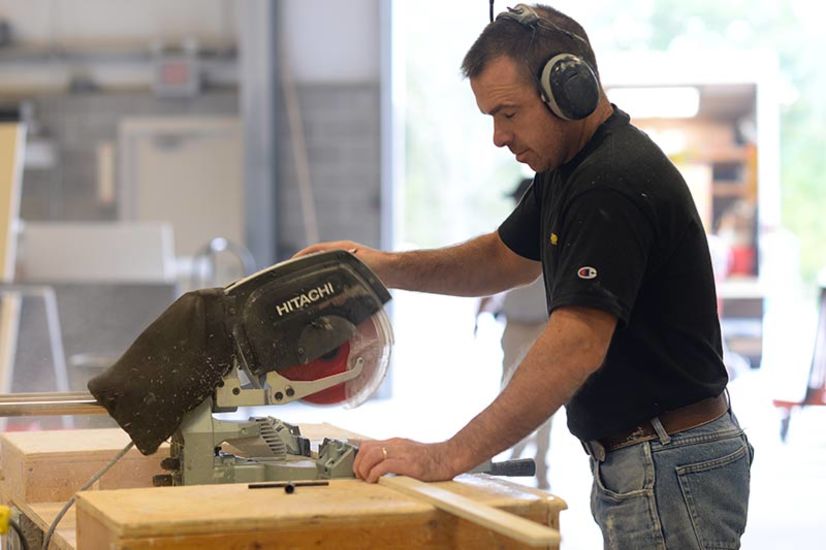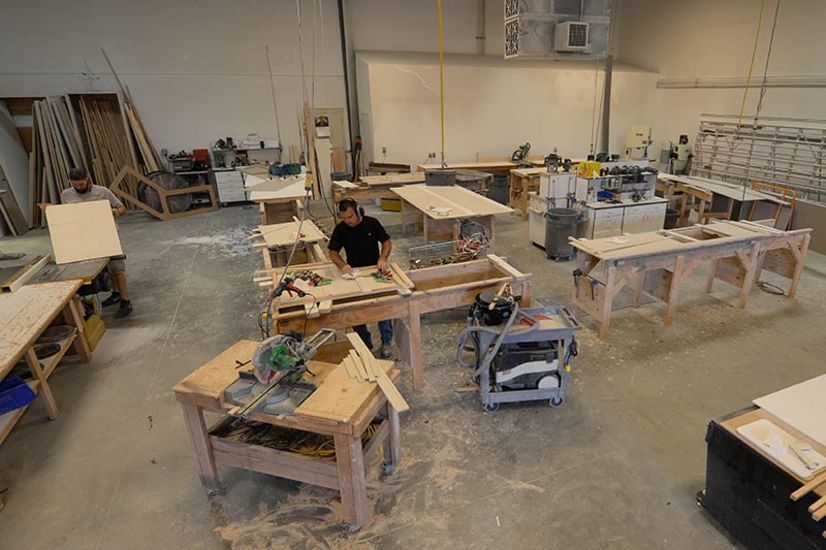 FREQUENTLY ASKED QUESTIONS
DO YOU FABRICATE CAMBRIA COUNTERTOPS?
DO YOU FABRICATE LAMINATE AND FORMICA?
DO YOU OFFER CONCRETE COUNTERTOPS?
WHAT IS YOUR SERVICE RANGE?
WHAT IF MY WALLS ARE CURVED? CAN MY COUNTERTOP BE FABRICATED TO FIT?
HOW LONG WILL IT TAKE TO GET MY FABRICATED COUNTERTOP?
No. Our Cambria countertops are fabricated at the Cambria Fab Shop in Kent Ohio, and then transported and installed at your location.
No, we don't fabricate laminate.
We do not offer concrete countertops.
We fabricate countertops for all of Ohio, including Cleveland, Canton, Akron, Dayton, and Columbus. We have showrooms in Hartville & Columbus. We also do fabrication for Western Pennsylvania, including Pittsburgh and surrounding areas.
Our advanced templating solutions will carefully trace the outline of your walls and we will construct your countertop to fit to the wall so there's a minimal gap.
The typical turnaround time for fabricated countertops is around 1 month from the time you place the order.