Take your Kitchen to the Next Level with the Elegance of Granite Countertops
About Granite Countertops
Granite is a natural stone defined as a crystalline, granular rock consisting of quartz, feldspar, and mica. It is formed from the rise of molten magma deep beneath the Earth's crust.
Many of these stones were formed and hardened as the earth cooled billions of years ago. It is mined from around the world in large blocks that are cut into slabs.
These slabs are polished and distributed to fabricators to create a multitude of products like kitchen and bathroom countertops.
Granite countertops are best known for the rich, elegant feeling they evoke.
Granite Countertop Considerations
A High End Look
Granite and other natural stone products are typically considered premium, or "high end" products. One of the biggest benefits of using a natural stone is its unique and beautiful appearance. Granite is highly scratch resistant, and is typically resistant to etching caused by acidic substances. Hot pots and pans can also be placed on granite without burning the surface. We still do recommend using hot plates for any surface.
Drawbacks
The drawbacks to using a natural stone like granite are that most granites are porous to some degree and do require annual sealing. Even with a good penetrating sealer, lighter colored granites do have a tendency toward staining. Depending on the size of the project versus the size of the stone slab, your countertops may have visible seams in the deck and backsplash.
Other Info
Granite countertops can be used in both residential and commercial applications. However, granite can not be used in commercial food prep areas or in the healthcare industry. The porosity of the material can cause it to harbor bacteria, making it an unsuitable choice for such applications.
Sealing
Granite needs to be sealed. Some granite material is more stain resistant than others, but it is highly recommended you apply a high quality sealer at least once a year.
Repair
If damaged, granite is a very difficult product to repair, if it can be repaired at all. A professional specializing in stone restoration would be required for this type of work.
Granite: By the Numbers
Granite Installations Last Year
Years of Fabrication Experience
FREQUENTLY ASKED QUESTIONS
DO YOU DO OTHER NATURAL STONE PRODUCTS, IN ADDITION TO GRANITE?
WHAT'S THE MAIN DIFFERENCE BETWEEN GRANITE AND MARBLE COUNTERTOPS?
DO GRANITE COUNTERTOPS STAIN?
DO GRANITE COUNTERTOPS HAVE VISIBLE SEAMS?
CAN GRANITE BE REPAIRED?
CAN I CUT ON GRANITE COUNTERTOPS?
WHAT'S A GOOD ALTERNATIVE TO GRANITE COUNTERTOPS?
HOW FAR DO YOU TRAVEL?
While granite is the natural stone product we use most frequently, we have a history of using other products as well, including marble, glass, etc.
Granite is far more resistant to liquids and scratching, making it a better choice for kitchens and areas that will be used for food preparation.
No, your granite countertops will not stain if sealed and maintained properly.
Granite does have visible seams. However, our installers are trained professionals that take pride in making their seams as small and unobtrusive as possible.
As far as countertops go, Granite is one of the most difficult to repair. That said, if it's capable of being repaired, our dedicated crew of countertop repair specialists will be able to help.
You can cut on granite countertops without scratching them. However, we don't recommend it because it will quickly dull your knife!
For our money, you can't do better than Cambria quartz. It has all of the elegance of Granite, but very few of the downsides. For example, Cambria requires no sealing and virtually no maintenance over time.
We are located in Hartville Ohio, and routinely travel throughout the state and into Western Pennsylvania and Western West Virginia for residential projects. For commercial projects we have been to over 15 states throughout the Midwest and Eastern seaboard.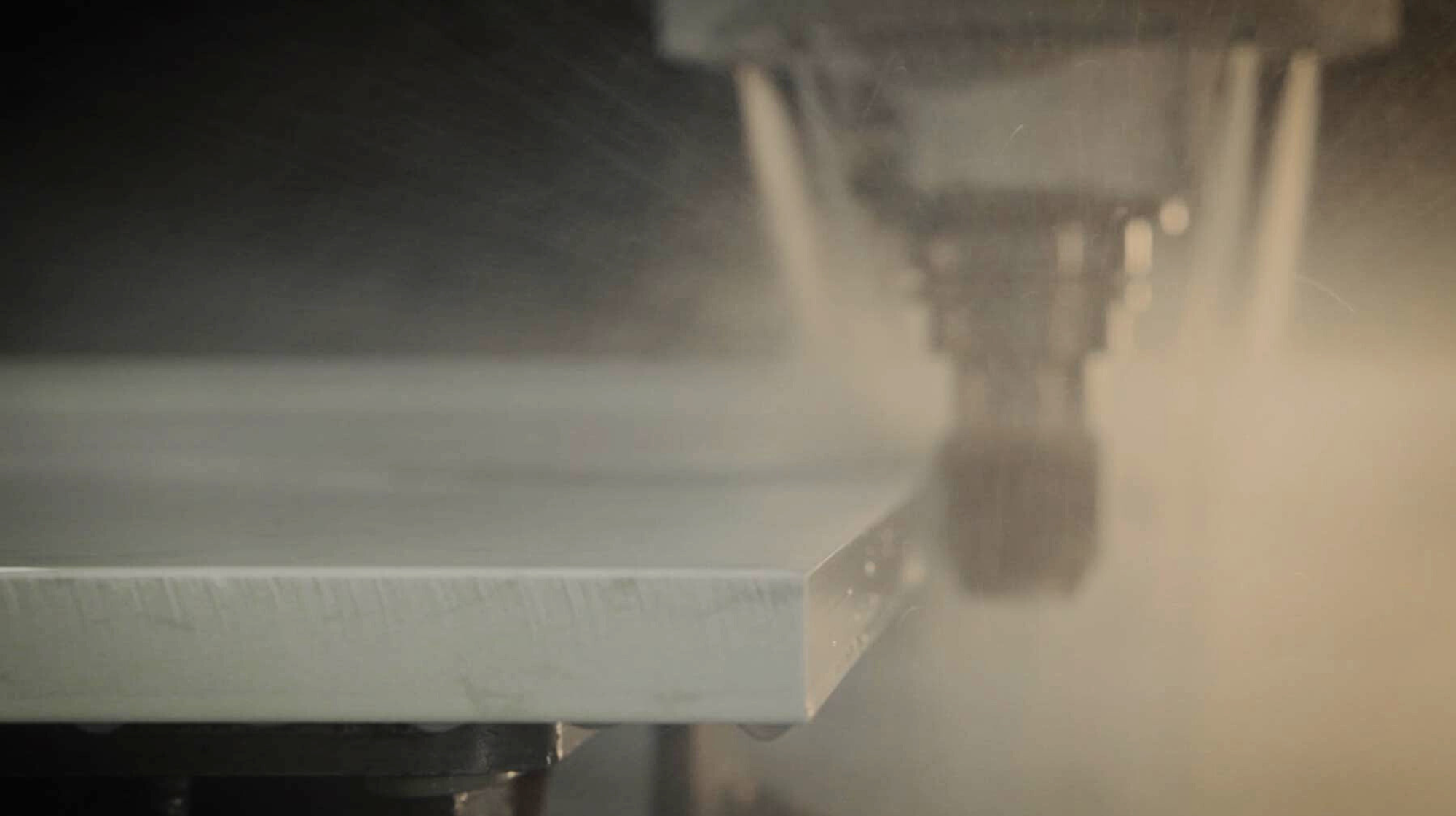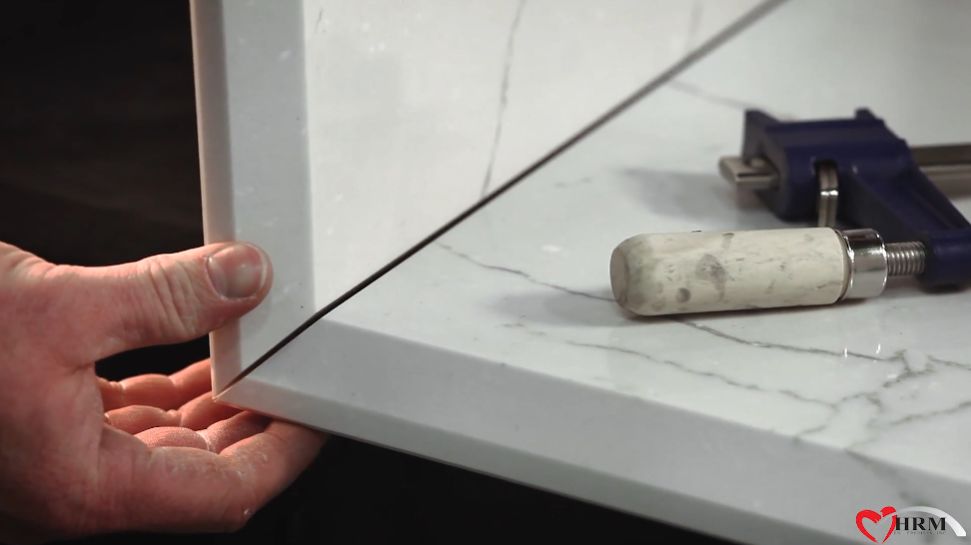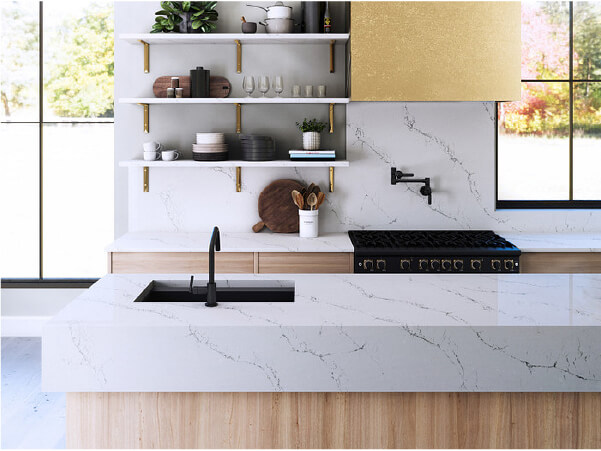 COUNTERTOP COMPARISON
CAMBRIA
GRANITE
SOLID SURFACE
CONCRETE
LAMINATE
COST
MAINTENANCE
SEAM VISIBILITY
WARRANTY
REPAIRS
DURABILITY
COLOR CHOICES
POROUS
FOOD SAFE
COST
MAINTENANCE
SEAM VISIBILITY
WARRANTY
REPAIRS
DURABILITY
COLOR CHOICES
POROUS
FOOD SAFE
COST
MAINTENANCE
SEAM VISIBILITY
WARRANTY
REPAIRS
DURABILITY
COLOR CHOICES
POROUS
FOOD SAFE
COST
MAINTENANCE
SEAM VISIBILITY
WARRANTY
REPAIRS
DURABILITY
COLOR CHOICES
POROUS
FOOD SAFE
COST
MAINTENANCE
SEAM VISIBILITY
WARRANTY
REPAIRS
DURABILITY
COLOR CHOICES
POROUS
FOOD SAFE